We thank you for your interest in Clean 2022.
Bookmark & watch this page as we will be adding content and information to make your exhibit experience successful. If you have any questions in the meantime, please contact a member of The Clean Show team.
Exhibitor Package Plan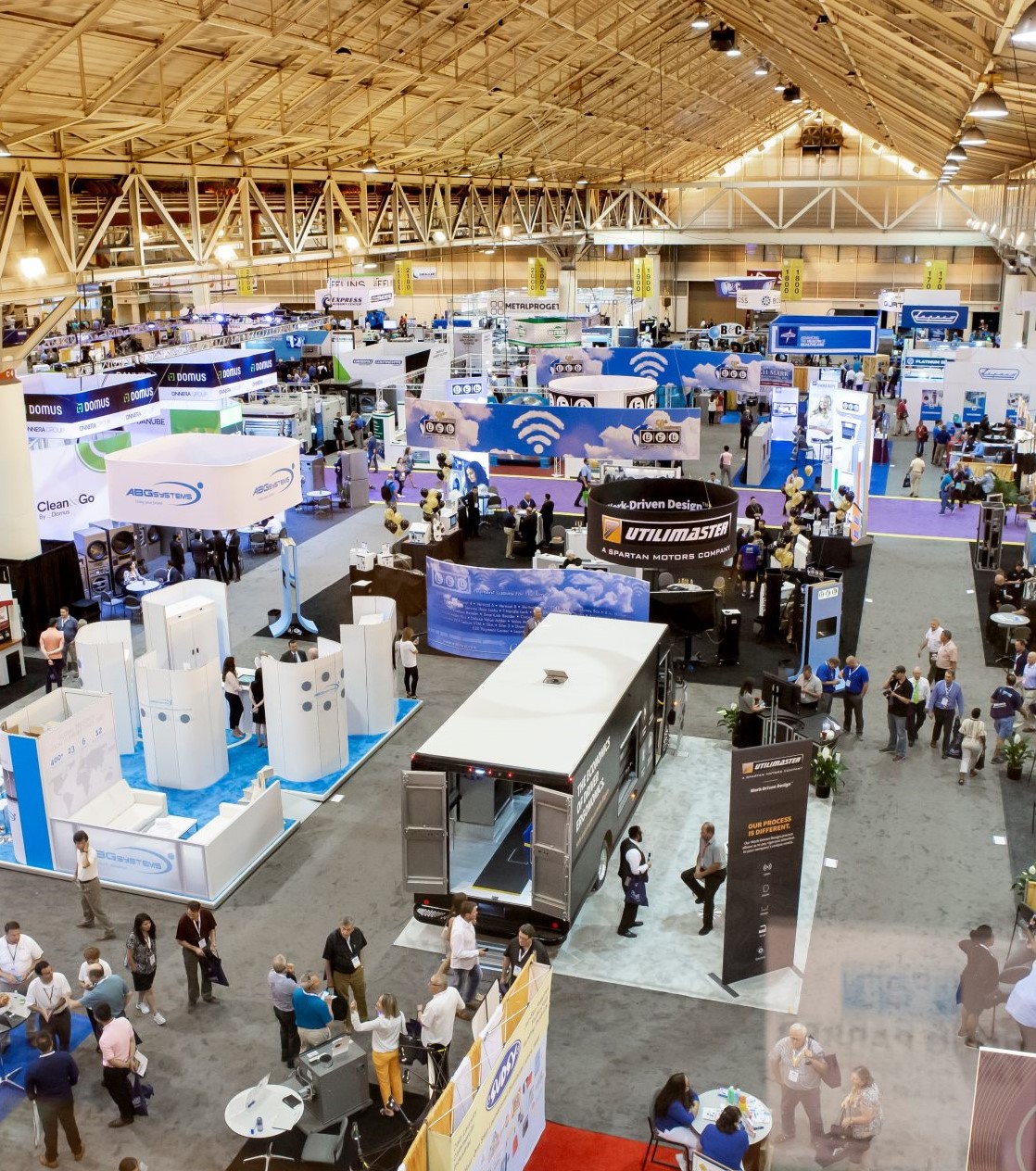 Clean 2022's Exhibitor Package Plan is an inclusive pricing program designed to provide maximum service while helping you accurately forecast costs and ultimately, save money. The exhibitor package plan cost is rolled into the exhibit space fee, and covers all essential exhibiting needs.
What's included in the Exhibitor Package Plan:
Standard carpet
Standard furniture
Installation & dismantlement labor
Pre-show warehousing
Freight handling (drayage)
Water & drainage
Steam
Air
Electricity
Natural gas
Trash removal
Nightly vacuuming
"The all-inclusive structure of the Exhibitor Package Plan for The Clean Show is well done and very easy to work with. It allows an exhibitor to successfully budget their Show cost and remain within their expected costs. Anything additional, such as catering, special furniture, special lighting, etc. are self-imposed choices."
"Miele Professional has been a longstanding exhibitor at Clean Show and we are more than excited for Clean 2021. The exhibitor packages offered have simplified our booth set up process and have made for a hassle-free tradeshow for Miele Professional!"
"The package plan makes budgeting for the Clean Show simple and streamlined. All our essential exhibiting needs are included, and surprise expenses are virtually eliminated."
Textile Care Pavilion powered by The Clean Show at Techtextil North America 2021
We can't wait to see you all in 2022, but if you're looking for exhibition opportunities in the meantime, consider a space in the Textile Care Pavilion powered by The Clean Show at Techtextil North America, taking place August 23 – 25, 2021 in Raleigh, NC.
Techtextil North America assembles all vertical aspects of the technical textile industry: from research and development, through raw materials and production processes and finally ending in conversion, further treatment, and recycling, and brings buyers from across the industry looking for textile-related solutions.
The Textile Care Pavilion at Techtextil North America will house companies showcasing the latest products & technologies for the textile care sector – from treatment to finishing to after-market care. Adding the pavilion to Techtextil North America creates a crossover opportunity to companies with textile care products & technologies to introduce themselves to companies and attendees from the technical textile and nonwoven sectors. The Textile Care Pavilion will include innovative products and services in the following categories:
Washing/drying equipment
Water technology/utilities/energy saving
Green product technology
Agents and systems for the cleaning, finishing and disinfection of textiles
Logistics and material flow
Don't miss this opportunity to step back into full business mode, and introduce your company's products and services to a new audience of potential buyers. 
Interested in becoming a part of the Textile Care Pavilion? Apply Now!